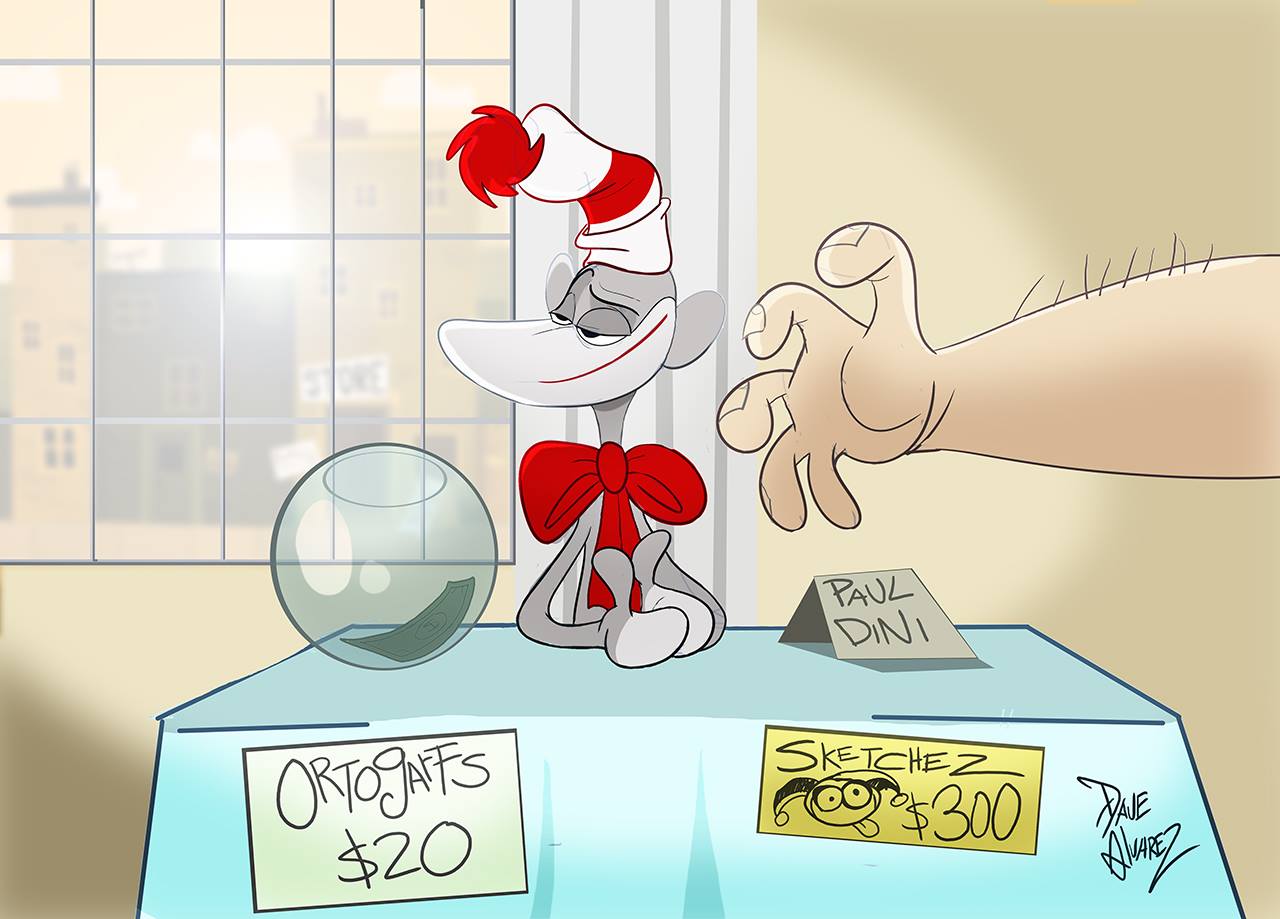 It's con season. Have fun collecting artwork and autographs, but beware of fakes.
Yes folks, once again it's time for the SAN DIEGO COMIC CON, July 19th thru 23rd. I'm a guest this year so here's a big thank you to all the nice people at Comic Con Central for wanting me back. I have lots of panels and signings lined up, including a special Sunday morning spotlight moderated by my pal, SEINFELD, CURB YOUR ENTHUSIASM and VEEP writer/producer/director/guru DAVID MANDEL. Dave's the funniest writer I know so come ready to listen and laugh. And maybe I'll toss in an answer about Harley Quinn if someone has a question. Speaking of Harley, there is going to be a big Harley Quinn 25th Anniversay panel on Saturday, with JIMMY PALMIOTTI, AMANDA CONNER, KEVIN CONROY, CHAD HARDIN, TARA STRONG and ANDREW FARAGO. You won't want to miss it!
For the fans who have been asking, I will be doing signings throughout the show. It'll probably be best to catch me at the DC BOOTH. I'll be there 5:30 PM to 6:30 PM on Thursday, signing with the great EDUARDO RISSO! Eduardo is the phenomenal artist who brought DARK NIGHT – A TRUE BATMAN STORY to life. Eduardo and I have never actually met face to face, so this signing will be a thrill for me, too! Bring your DARK NIGHT copies, because there's no telling when we'll be together again. From 11:00 AM to 12:00 PM on Saturday I'll be back at DC signing before the Harley Anniversay panel, and no doubt wandering around the booth staring at cool stuff at random times. I have one other very cool signing event lined up, but the info. on that is still confidential. I'll announce it when I get the green light. You can also snag me here and there around the floor, but beware of cheap imitations. Any sock monkeys pretending to be me and offering crappy sketches for tons of money are NOT me. I don't charge for my crappy sketches. My panel schedule is listed below. See you there!